Research - Sample reports
For latest report please Login. If you don't have login & password please send a request.
Daily updates
on Stock Market, Politics, Strategy, Economy, Result Review/Preview, Sector Update, Recommendation / Target Changes etc...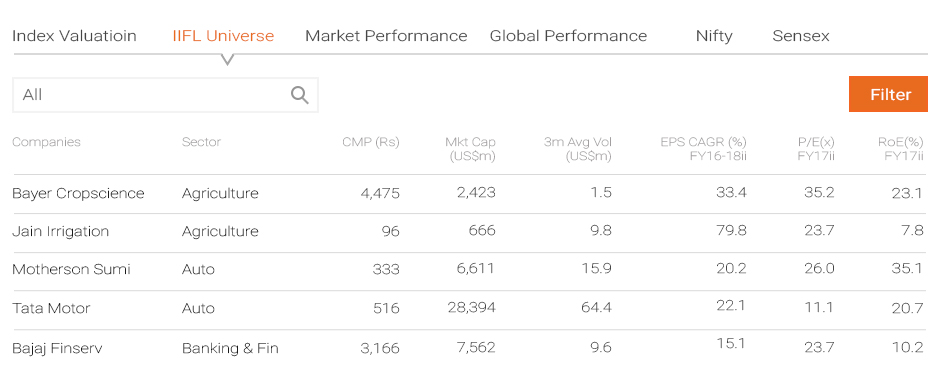 Live data on Valuation Matrix for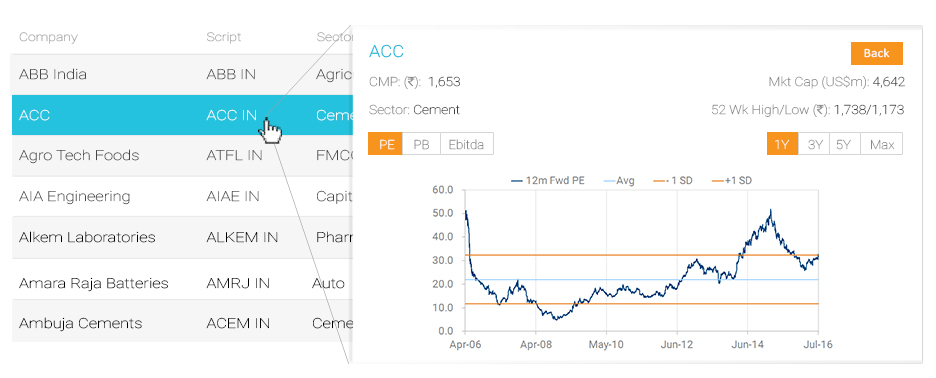 PE, EV/Ebitda and PB charts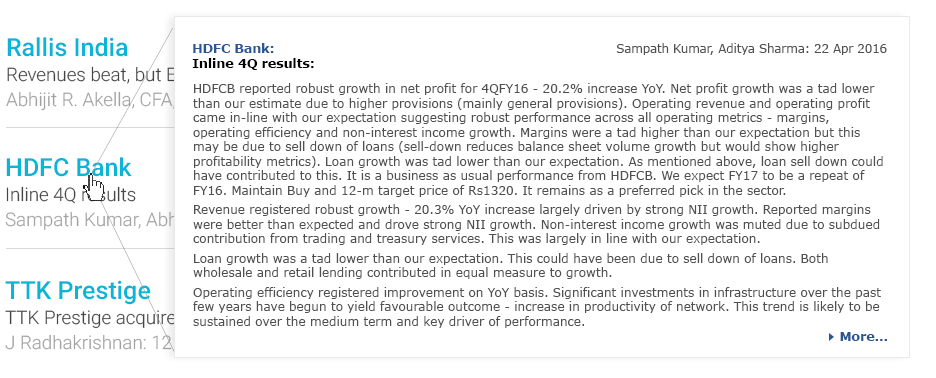 Quick take on IIFL Universe
Investor Conference
IIFL's investor conferences have successfully brought investors, industry experts, policymakers, and corporate presenters on the same platform. Besides its flagship Enterprising India Conference held in India that has become an annual landmark event over the years, IIFL has hosted conferences globally in Hong Kong, Singapore, New York, London, San Francisco, Chicago, Toronto, and Sri Lanka. IIFL's conferences have showcased some of India's most respected companies. The deep insights of industry experts and company managements have helped investors understand the seismic shifts in the marketplace and navigate change.